Choice Contractor for Generator Installation and Service Repairs
Let us give you Peace of Mind knowing you never have to worry about losing power again.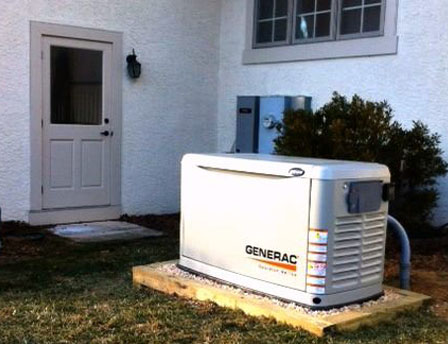 We understand the ramifications of unpredictable weather and we can help keep your home powered up when the storm hits.  Call to have one of our professional technicians come out and help you decide on the right generator for your home.  We can install a power backup generator to eliminate your worries when your power goes out!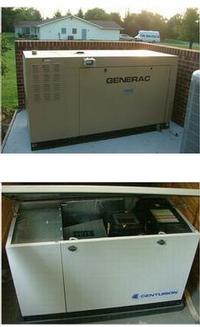 Don't get stuck in the dark again -- we will keep your power on even though the electric company's power goes off! No more worries about spoiled food, being left in the dark, no heat in the winter, no air in the summer, or being stuck in the middle of a project unable to complete it because you lost power! While your neighborhood is power less -- you will be power full!  For extra convenience, our ShureLine generator models are built to activate automatically during a power outage, then deactivate when power returns.
ShureLine carries and installs all of the major generator brands. We'll match your choice to the power needs of your home.
If you are looking for Generator Service Repairs -- Our service tecnicians are fully trained Generac Authorized Service Technicians -- ready and available to help when you need it!
Give us a call today to discuss a Power Backup Generator for your home or to dispatch a service technician to your home.